Today is a big day for Le'Veon Bell. 
Bell, Pittsburgh's All-Pro running back, has until 4 p.m. Monday to come to terms on a new deal. If he doesn't sign a long-term deal by the 4 p.m. deadline, Bell will play the 2017 season under a franchise tag that will pay him $12.12 million this season, making him the league's highest paid running back in the NFL. 
While there was speculation that he may hold out if he doesn't sign a longterm deal by many media outlets over the weekend, Bell told TMZ Sports earlier this offseason that he would play under the franchise tag if he didn't sign a new deal with the Steelers. 
"It's got it's pros and cons to it," Bell said of the franchise tag. "I get a lot of money for one year, but a player like me, especially at my position, you want to work towards that long-term deal. Make sure you have some security blanket to fall back on in case just something dramatic happens, which I pray don't happen, but you gotta prepare for the worst. Obviously, we're still gonna works towards (a new contract).
"Me and the Steelers want to work together. We're going to work towards a long-term deal. If it doesn't get done it doesn't get done. I definitely think something will work, so we'll see what happens."
While Bell's production is a good enough argument for why the Steelers should lock him up longterm, there are reasons why it makes since for Pittsburgh to hold off on signing him longterm. Bell has been suspended twice, and he's endured season-ending injuries each of the past two seasons. The Steelers also used a third round pick on running back James Conner, the ACC's Player of the Year in 2014 and the conference's all-time leader in rushing touchdowns.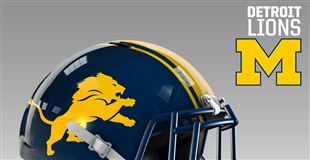 Combining NFL helmets with the colors of local college teamsStart SlideShow
Regardless of what happens today, Bell, who made $3,918,194 during his first four NFL seasons, will be the league's highest paid running back next season as he works to keep his status as arguably the best running back in football.